The history of our company.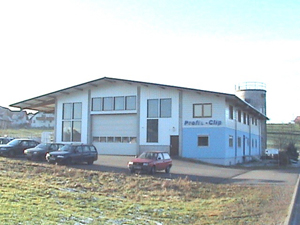 The cost- and space-intensive warehousing of cartridges for the bottling of sealing compounds led the company founder Günther Knieriem (

2004) in 1986 to think about alternative solutions. The idea to fill sealing compounds in cheaper and more processing-friendly tubular bags made him develop the first machine of the SKT series in Ladenburg in 1987 under the company name VP-TE Verpackungstechnik. The success proved him right - there was a huge demand for filling machines for tubular bags. At the same time he developed the proven discharge nozzles as well as the ejection pistons for tubular bag guns.

It took a long time until the filling automaton reached its standard of today - compact, ergonomic, user-friendly and inexpensive. The company of VP-TE established itself in the world market through innovation and close attention to customers. In 2004, VP-TE became the company of Profil-Clip, customer satisfaction still remains our priority.
OUR LOCAL TIME:
Saturday, 12/02/23, 03:38:00

LOCATIONS:
DOWNLOAD:

(Acrobat Reader here)
copyright 2005 Profi L Clip GmbH